Screening
Thursday, 19.4. 16-21 Uhr
Friday, 20.4. 16-21 Uhr
Curated by Alisa Berger.
"Söhne des Mars 2" is a selection of video artworks by artists of a generation that grew up in a certain era dominated by images, technological environments, and fantasies created by the mass media consumer and pop culture. The presented films are mirroring a constant suspicion towards existing images and thus identities, constantly questioning their veracity. Ranging from ambiguous fictions over sci-fi-fantasies and mockumentaries to audiovisual experiments, the films are highlighting political and historical developments; encompassing the perspectives of marginalized subjects, characteristics of stereotypes, ideas of the "other", stereotypes within notions of art, and human existential desires; tracking down their current global and social mechanisms
Found letters about the suns of mars:
"Die Söhne des Mars erscheinen den Söhnen der Erde tagsüber im Traum. Ihre Körper sind weitaus formloser als die Fingerspitzen ihrer Gedanken. In mindestens 30 Bildern pro Sekunde erleben sie die Wirklichkeit der inneren Bilder als eine neuartige Überwindung der faktischen Realität. Sie hinterlassen vieldeutige Räume des Spiels für die Söhne der Erde in ihren Träumen. Sie haben den Mut, sich verspeisen zu lassen."
With films of
Anahita Razmi, Randa Maroufi, Jan Soldat, Mikołaj Sobczak, Walter Solon, Benjamin Ramírez Pérez, Ian Purnell & Stefan Ramírez Pérez, Yokna Hasegawa
Anahita Razmi – Middle East Coast West Coast
HD Video, 23 min 04 sec, 2014
The work Middle East Coast West Coast is re-enacting the video talk "East Coast West Coast" (1969) by Nancy Holt and Robert Smithson. In the original video, Holt and Smithson are improvising a conversation based on stereotypical and opposing positions of US East Coast and West Coast lifestyle, art and artists. Holt assumes the role of an intellectual conceptual artist from New York, while Smithson plays the laid back Californian driven by feelings and instinct.
Middle East Coast West Coast keeps the audio track of the original work, while the actors in the dialogue are replaced by two identically black veiled persona talking within a spatially abstract minimal setting. The chador-like wrap is (over)used as a cliché vehicle – relocating the conversation to the Middle East, reassembling the former bipolarities. The dialogue is shifting from the specified former context to artificial abstraction – from western art clichés to stereotypical images of the Middle East and art of the Middle East. It is trying to trace characteristics of these stereotypes, ideas of the "other", stereotypes within middle eastern and western art notions and present globalized ideas of artistic practice, expression and expressiveness.
Anahita Razmi
The works of Anahita Razmi, Berlin-based artist with Iranian background, revolve around cultural transfers and translocations. Working mainly with video, installation, new media and performance, Razmi's work examines processes of cultural appropriation in which the meanings of existing images, artefacts and thus identities are altered by situating them in another temporal context. In doing so, she often reflects strategies of disarrangement and structures of perception expressed by the mass media of consumer and pop culture against the background of different communities between the West and the Middle East. The Islamic Republic of Iran, with its current political and social conditions and relations, remains an open, ambivalent point of reference.
Trailer: https://vimeo.com/124807445
Randa Maroufi – LE PARK, 14 min, 2015
Fiction / Documentary / Expérimental, 1.85, Digital 5.1
Une production: Le Fresnoy en partenariat avec l'IFC Maroc
A series of tableaux vivants mesmerizingly locate the intersection of public space, inner lives, and social media within an abandoned Casablanca amusement park.
A slow meandering camera in an abandoned amusement park in the heart of Casablanca. On one hand, the film draws a portrait of the youth who frequent this place. On another, it exposes snapshots of their life, meticulously reframed and often inspired by images found on social networks.
Production: Le Fresnoy in partnership with l'Institut Français de Casablanca.
Randa Maroufi
Randa Maroufi born 1987, Casablanca, works and lives in Paris as a Fine Arts graduate at Tetouan, Angers and Le Fresnoy. Her work ranges from film, photography and installations to audio and performances and examines the use of public spaces and gender issues.
Randa Maroufi's work has been presented at art events and film festivals such as The Sharjah Biennale in Beyrouth, The Bienal do Mercosul in Brazil, The International Film Festival Rotterdam, The MOMA, etc.
trailer: https://vimeo.com/130642467
Walter Solon, ETHICS OF SURVIVAL
Brazil/Germany, Experimental documentary, 29', 2017
A documentary about the director's brother, who is a survivalist, Krav Maga fighter and Jewish youth leader, considering leaving Brazil to volunteer in the Israeli Defence Forces.
Walter Solon
Walter Solon (1992, Sao Paulo) is an artist, filmmaker and writer. He has recently exhibited at Art Sonje Center, South Korea, Goethe Institut Beijing and the 6th Thessaloniki Biennale of Contemporary Art
Trailer: http://www.waltersolon.com/Ethics-of-Survival
Mikołaj Sobczak, "STAR", Volume 2, 2018
In a surrealist vision, drag queens occupy The Museum of Natural History during the "crisis of masculinity" (photos were shot at The Geological Museum in Warsaw).
This is the moment when the labor market is looking for soft skills typically considered as feminine by culture and society at large. This causes social frustration and radicalization of attitudes, especially among young men. The energy of their protests is juxtaposed with references to the STAR movement – the 1970s Street Transvestite Action Revolutionaries.
Mikołaj Sobczak
Mikołaj Sobczak (PL, b. 1989 in Poznan, Poland) he graduated at the Academy of Fine Arts Warsaw in the Studio of Spatial Activities. He was a scholar at Universität der Künste Berlin. Since 2015 he has studied at Kunstakademie Münster.
He works in video and painting. A major element of his practice are also performative activities. He frequantly collaborates with a German artist Nicholas Grafia. He is also a co-founder of the duo Polen Performance (together with Justina Los).
His artistic practice mainly observes political issues and historical developments. Especially taking into consideration the perspective and lives of mariginalized subjects, he builds narrations and traces down reasons for current global and social developments.
Trailer
Benjamin Ramírez Pérez – EMBELLISHMENTS
16mm Film transferred to HD Video, 16:9, color, stereo, 8 min, 2016.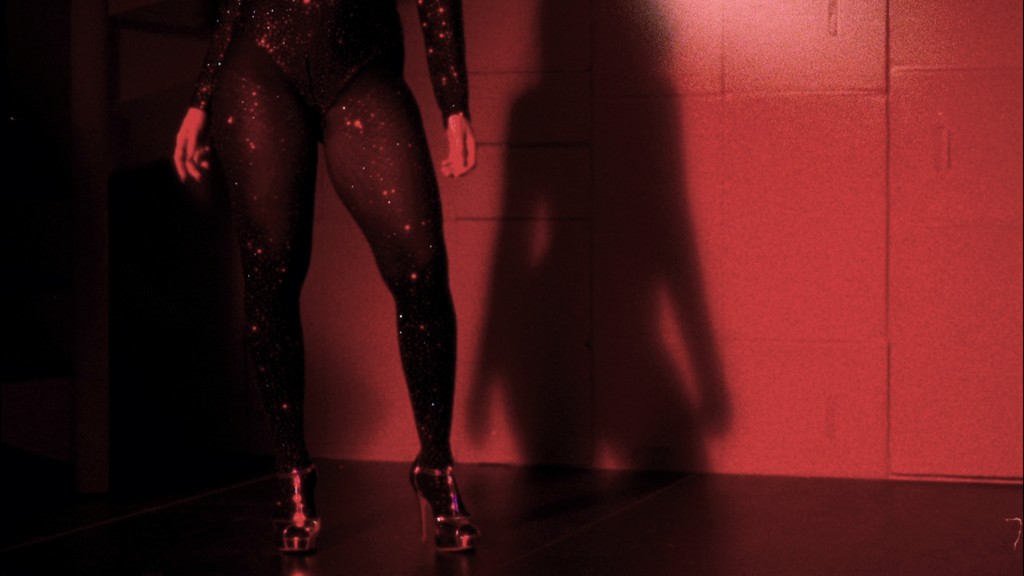 Kamera: Marie Zahir
Performance: Liad Hussein Kantorowicz
Reenactments of cinematic strategies, images and fantasies tied to sex work and stage performance are layered on top of each other, focusing on embellished surfaces of bodies, objects and architectures. They intertwine and form a new entity in a female drag performance referencing 1970s cinema, sex work activism and pop choreography, which was developed in collaboration with the performance artist Liad Hussein Kantorowicz.
Benjamin Ramírez Pérez
Benjamin Ramírez Pérez lives and works in Amsterdam. He studied at the Academy of Media Arts Cologne from 2009–2015 with Phil Collins, Matthias Müller and Julia Scher. In 2013, he was awarded the Prize of the German Federal Association of Film Journalists for Best Experimental Short. In 2015, he received the Chargesheimer Scholarship for Media Arts by the City of Cologne. His works have been screened at Locarno, Edinburgh, Toronto and Rotterdam International Film Festival, among others. He had recent Group and Solo shows at Artothek Cologne, Kunsthalle Recklinghausen, Kunstmuseum Bonn and Museum of Contemporary Art Belgrade. Currently he is a participant of De Ateliers (2016-2018).
Liad Hussein Kantorowicz
Liad Hussein Kantorowicz is a performer and activist from Israel-Palestine. She is one of the founders of the first Middle-Eastern queer community and the first outed spokes person for sex workers' rights in Israel. She studied Gender and Middle East History at the Tel Aviv University received her M.A. at the SODA program for performance art at UDK. Her performances focus on de-exotifying and de-mystifying the positions of those considered sexual or political deviants. She performed extensively in Israel-Palestine and in Berlin, where she now lives.
Jan Soldat – Protokolle / Protocols
2017, 20min
Three men talking about their longing of being slaughtered and eaten.
Jan Soldat
Born in Karl Marx Stadt (now Chemnitz) on 21.2.1984, he has been making short films at Chemnitzer Filmwerkstatt since 2006. He took up studies in film and television directing at the 'Konrad Wolf' College of Film and Television in Potsdam-Babelsberg in 2008.
His documentary "Geliebt / Be loved" about Zoophilia, sexual and emotional realtionships between men and dogs, participated on the short film competiton of the Berlinale in 2010.
Two years later he took part again with his Coming-Of-Age short fiction "CRAZY DENNIS TIGER" in the Youth Program of the Berlinale, the Generation 14plus.
Also in 2012 his documentary short "LAW and ORDER", about two elderly men and thier sadomasochistic fetishes, was screened in the Panorama section of the Berlinale.
His film school gratuation "Der Unfertige / The Incomplete" won the CineMAXXI Award for best short film at the 8th Rome Film Festival.
During "The Sixth Season" and "The Visit" were screened at the 44th Int. Film Festival Rotterdam 2015, "Haftanlage 4614 / Prison System 4614" his first longer documentary was screened at the 65th Berlinale Panorama in 2015.
Ian Purnell & Stefan Ramírez Pérez – Dangerous Soil
52 min. / HD 16:9 / 2017-18
DANGEROUS SOIL is a cinematic examination of the sexual dimension of metropolitans' relationships to nature. Around Berlin cruising parks and gallery spaces, documentary observations merge with performative reenactments.
DANGEROUS SOIL is part of the performance series COPYSHOP OF HORRORS – a coproduction of copy & waste and Ballhaus Ost. Funded by The Berlin Senate Department for Culture and Europe.
In collaboration with:
Jean-Christian Pullin & Amandine Cheveau (Anatomie Fleur)
Lara Minerva
Mischa Badasyan
Andrey Bogush
Featuring:
Gustavo Bengsston, Maja Björk, Nikolas Brummer, Anna Ehrenstein, Bastian Hagedorn, Dragana Jovanović, Lukas Manz, Jelena Marković, Tom Reach, Jan Seevetal, Sima Djabar Zadegan.
DoP: Joanna Piechotta; additional camera: Stefan Ramírez Pérez, Ian Purnell
Sound: Florian Kunert, Joanna Piechotta, Stefan Ramírez Pérez, Ian Purnell
Soundtrack: Laura Landergott, Kriton Klingler-Ioannides
Ian Purnell
Ian Purnell (b.1988) is a Filmmaker and Film Editor based in Cologne and Berlin. He works in the fields of documentary filmmaking, theatre and visual art. Ian Purnell studied at the University of Film and Television Potsdam-Babelsberg in the department of Montage and at the Academy of Media Arts Cologne with focus on documentary formats and experimental film.
Stefan Ramírez Pérez
Stefan Ramírez Pérez studied at VFS Vancouver and the Academy of Media Arts Cologne. His films have been shown at Museum of Contemporary Art Belgrade, Museum Folkwang, Essen, Videonale.16 Bonn, Int. Short Film Festival Oberhausen, International Film Festival Rotterdam.
Yokna Hasegawa – Japanese Year Zero Trilogy (Dual City & Illuminations)
Tokyo-based filmmaker and photographer HASEGAWA Yokna is the creative force behind the Japanese Year Zero Trilogy, a series of science fiction films that imagine the Japan of the near future. Emerging from a concept that she first started to formulate around 2012,the first part of the trilogy-illuminations-came out in 2014. HASEGAWA then made DUAL CITY (2015), the second installment in the series, with the support of the Cineastes Organization Osaka (CO2). HASEGAWA has earned numerous accolades over the course of her career, including an Honorable Mention Award at the 2013 Canon New Cosmos of Photography (as Yokna Patofa) and critical recognition for DUAL CITY– which earned a Nippon Visions Jury Award Special Mention at the 2016 Nippon Connection Awards and a nomination in the Feature Film Section at the Aichi International Women's Film Festival 2016.
Yokna Hasegawa – Dual City
Trailer: https://vimeo.com/145871778
In 2034, Japan is divided into North and South.
Yoriko is a nurse living in the north, who lost her daughter due to the northern war. One night, she gets abducted by guerrilla terrorists and learns that her daughter is still alive in a form of "information life": collective memories of the dead souls. Yoriko gets involved with the hacker resistance to meet her daughter again, in exchange of carrying a mysterious dead body from North to South. Through working with the resistance, her unquestionable will leads her to witness the conspiracy between the government and the Nephes enterprise.
Yokna Hasegawa – Illuminations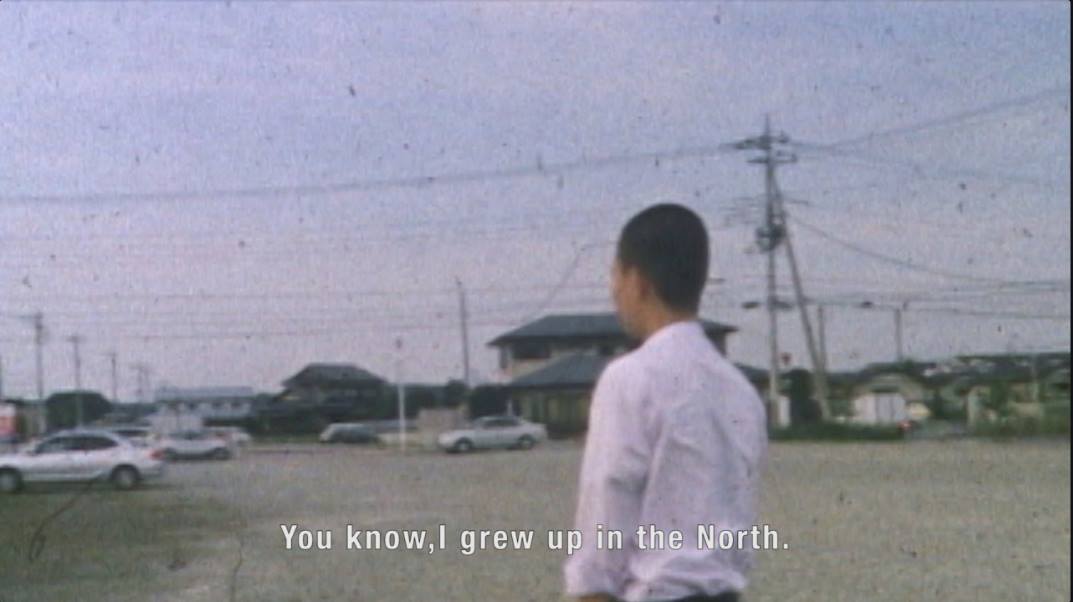 In 2019 Japan is divided into North and South. Northern Japan became the area of conflict. Although in Southern Japan they still preserve peace, it is slowly changing into a threatening situation day by day.
18-year-old Southerner Yousuke, who lost his childhood friend Kurata as a deserter to the Northern War, spends his days in emptiness. One day he meets Kikuchi in a game center and gets to know the drug "Illuminations", which has the effect of time travel and is popular among kids. Kikuchi invites him to a drug party where they meet dealer and idealist Teru and Miki, the girl who likes drawing.
The camera follows them through the nights in the scenery and sounds of Tokyo in 2014.